Work
Who am I?
Design is in my blood, literally.
My grandfather owned a packaging design firm. My parents met in design school. My brother and I both design for our livelihoods. Fortunately we all really love design, otherwise who knows what kind of trouble we'd cause.
Outside of the studio I'm a father, skier and CrossFitter who never gets to play enough board games.
Throughout my career I've always tried to keep a few things in mind:
Stay on target—always keep users and stakeholders in the crosshairs.
Recognize limitations and opportunities—how can design make a difference?
Generate and evaluate objectively—falling in love with the first idea seldom ends well.
Know the medium and it's constraints—or learn them, quickly.
It takes a village—design that sits on the shelf is a waste.
So, what does this mean for the type of work I'm interested in doing?
I enjoy complex domains that have thorny problems to be solved.
I like to touch various points in the design process.
I want to work collaboratively with developers and business stakeholders.
I prefer a measure of variety in my work—a stale designer = stale design.
Here are some samples of work I've done over the years: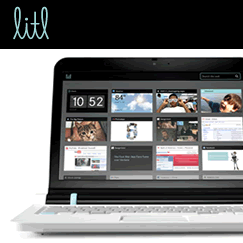 Client list
AAA
Autodesk
Boardshop.com
CalSTRS
CIGNA
Cisco
CompUSA
Cross Country TravCorps
DARPA
DePuy
eBatts.com
Epicentric
GE Healthcare
Genzyme Genetics
guyotdesigns
Kodak
litl
Mastodon Consulting
McKinsey & Company
Pandesic
QED Imaging
QuickCycle
Safeco
Velocity11
Vertical Plants
Vignette
Wood Associates