Epicentric: Epicentric Foundation Server
Platform for creating and managing enterprise-wide portals. [ staff, 2000 to 2004 ]
Navigation tree
80% of tasks could be completed from this single view.
Module placement page
Allows administrators to easily control content placement on portal pages. This design would later evolve include drag & drop.
Navigation tree refinement
Additional functionality and drag & drop were added. (after 2003 Vignette acquisition)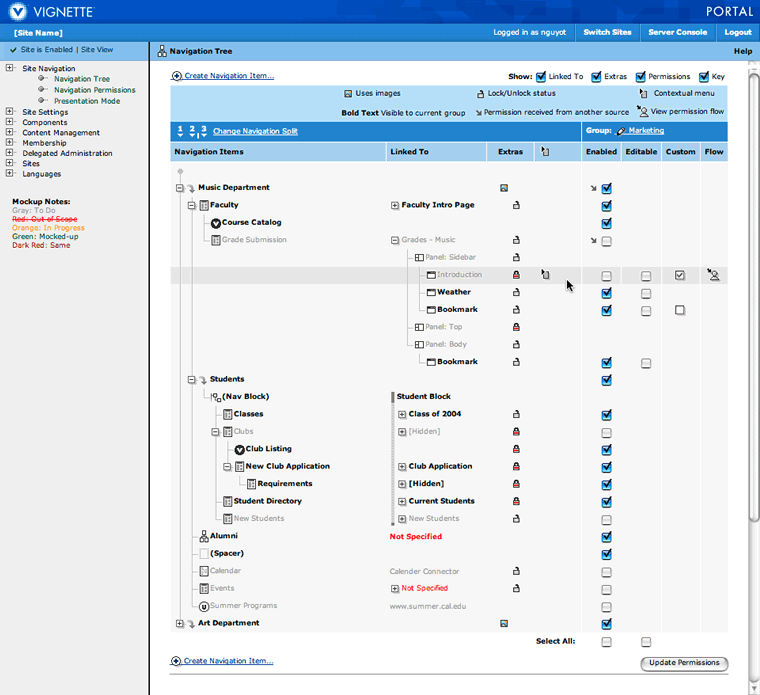 Documentation sample
Behavioral and messaging notes were included at the bottom of the html mockups.
My role
Deep collaboration with engineering and product management to set features, functionality and behavior.
Interaction design, interface design and visual design of entire product for 4 years.
HTML code and supporting assets for use in the production code.